The Mount Street Medical Centre opened in February 2000. It is a fully accredited practice, committed to true family medicine, and is a collaborative venture of four local general practitioners. We are committed to providing comprehensive care to all individuals and family.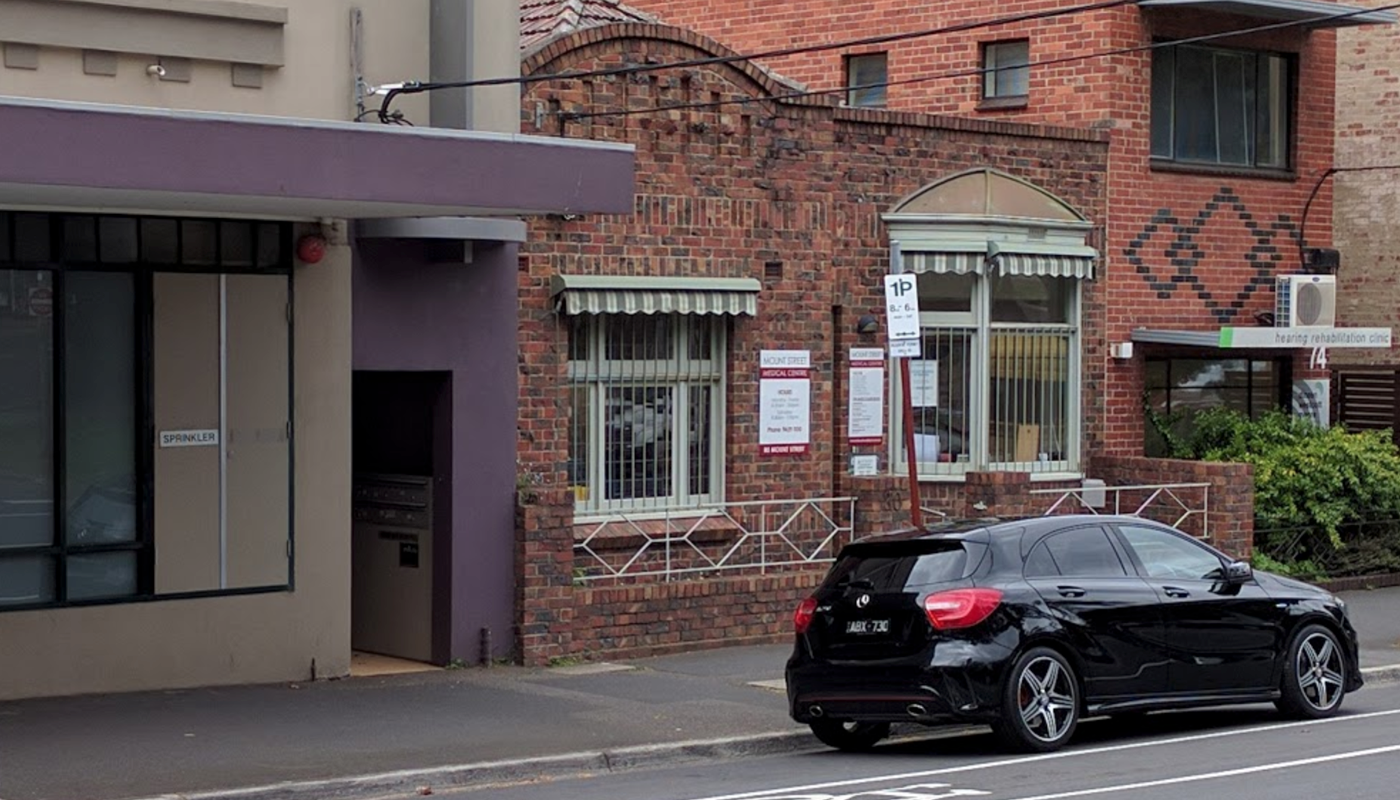 The clinical team
Our Doctors are also assisted by our Practice Nurse who may be involved in your care for new patients, care plans, health assessments, immunisations, wound care or attending to emergency patients.
Urgent Medical Care
If you need to speak to the doctor about an urgent matter medical problem, please explain this clearly to the medical receptionist. If your doctor is not immediately available the call with be transferred to our practice nurse.
Appointments
Consultations are by appointment only; however, cases of emergency and emergency telephone calls will be promptly dealt with.
The practice has a flexible appointment system; standard appointments are made at 15 minute intervals. Urgent and longer appointments are available. Please specify which doctor you would like to see and the length of consultation that you require at the time of booking.
Late cancellations or non attendance
While we understand that life gets busy from time to time, we would appreciate notice of 24 hours in advance of your scheduled appointment.
If you do not cancel your appointment,you will incur a cancellation fee of $ 20.
Fee information
Consultations and procedures are privately billed by each practitioner as per the schedule in the surgery. The fee paid includes a component that is reimbursed by Medicare and an 'out of pocket' amount.
List of Current fees are available at clinic.
Please note as of the 1st January 2017 ,saturday consultations  for all patients,(pensioners & social security card holders)will be charged a private fee, no bulk billing will be available.
Most small procedures, such as removal of a skin lesion, are bulk billed. Health care card holders, pensioners, and Veterans' Affairs gold card holders are bulk billed.
Payments accepted are cash (including EFTPOS), cheque, Visa, Mastercard, and Bankcard.
Medical Students
Our practice has agreed to supervise medical students from the University of Melbourne as they learn about general practice. Students spend time with our doctors, nurse, and reception staff and with other health professionals. During their time at our practice they will observe consultations, conduct procedures, interview and examine patients under the supervision of your doctor. Please inform the reception staff if you do not want a medical student involved for all or part of your consultation.
Mount Street Medical Centre acknowledges the Wurundjeri people and other peoples of the Kulin nation as the Traditional Owners of the land on which our work in the community takes place. We pay our respects to their Elders past and present.